BGR Report 2012 - detailed information about BGR projects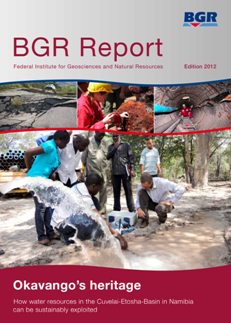 Everything you need to know in one compact booklet – that's the objective of the new "BGR Report". A new layout, revised content structure and key additional insights provide an even better overview of our work during recent years. "BGR Report" will appear annually in future and replaces the previous "Activity Report" and the "Resource" research brochure.
"BGR Report" is divided into three sections, describing the projects for 2012, including an Outlook at future tasks and, in a People section, providing an insight into the jobs and duties of BGR staff. Colour bars in each section allow fast and easy navigation.
"BGR Report" is provided free of charge. It is also available on CD ROM and can be downloaded from the BGR website.



If you are interested in former reports of activies, please click here:
Contact
Phone:
+49 (0)511-643-3470