Maps and data
Maps are available printed, plotted or as digital data sets.

Map series' produced in cooperation with other institutions are listed as part of the results of the specialised departments.
As a federal institution the BGR is responsible for maps and map products at a scale of 1:200,000 to 1:5,000,000 and smaller. Detailed maps and information can be found at the geological surveys of the respective federal states.



..Research, Ordering and Downloads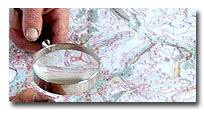 The maps are referenced in a database and can be researched based on regional and technical aspects. They are available in a variety of resolutions and formats (PDF, TIFF, JPG, PNG and as ESRI shape and e00 files), some free.The research results are provided as detailed information for the map/map series' including coordinates, technical descriptions, contact persons and ordering options (online or through bookshops).
Please follow the instructions given in the research database to order.